Banking and Financial Service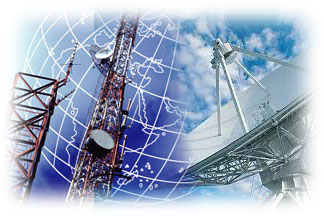 Innovative new technologies, convergence and solutions that are changing business models, has redefined the way business happens in the telecom space. With change in telecommunications accelerating dramatically, telecom companies are looking for partners who can enhance customer service support, reduce costs and risks, and in the course increasing profitability. With 6500 employees working for telecom Clients, JHSoftech BPO has the capacity and capability to run any process that could be outsourced by telecom servi- ce providers. JHSoftech offers transaction processing support, contact management and front-office support services across lines of business of telecommunication service providers ranging from traditional wire line service providers to leading wireless/mobile companies, and Internet service providers to cable companies. JHSoftech BPO also has a track record of customer partnerships; delivering high quality customer service support and ensuring continuous value additions.
Highlights
Largest Indian third party BPO service provider in telecom customer support
Access to best practices in Telecom vertical
Services across retail and wholesale lines of business
Delivery centers in Noida, Chennai & Northern Ireland
JHSOftech advantage
Multi shore, multi-delivery operations with multi-lingual capability – experience in delivering telecom BPO processes in eight European languages.
Services across Consumer and Enterprise lines of business.
Quick ramp up: JHSoftech has set up two dedicated 1200 seater call centers, hiring and training over 2000 staffs. All these were done in less than 79 days for a Global Telecom Major
Proven transition methodology – ARMORTM to attain predictable and consistent results and reach steady state earlier.
Integrated Business Management system: This would mean that by managing our work as One Single Coherent System, JHSoftech got certified for six international standards simultaneously, something that no other Service Provider has ever attempted

Service Offerings
We have defined our service offerings based on eTOM.

Fulfillment – Assurance – Billing
Strategy, Infrastructure & Product

SCM for Telecom

Companies in the telecommunications industry face a number of challenges such as market saturation, slow uptake of new services, and the economic downturn forcing them to cut costs and improve efficiency.

To succeed in this environment, telecommunications companies require solutions that can help them navigate the deregulation process, automate and streamline business processes to improve quality and increase efficiency, and enhance relationships with customers and partners.

JHSoftech provides a comprehensive SCM solution to meet the specific Supply Chain needs of the telecom industry, making it easier to handle:

Fragmented supply chains : Far from the days of the vertically-integrated monopoly of the past, today's typical Telecom supply chain is a highly fragmented global operation where multiple enterprises (and supply chains) must collaborate to design, develop, and deliver a coordinated experience.
Multiple products and levels : The product, in the eyes of end-users, is becoming an "experience" that is based on the delivery of voice, video, and data as an integrated package across mobile and fixed infrastructure, which deconstructed reveals multiple layers of hardware, software, and services.
Returns and refurbishment : As handsets become more complex, consumers may return working units that — with minor updates and/or spares can be put back into the field. These processes represent huge cost savings that offset increasing warranty costs.
Obsolescence costs : associated with piling inventory.

Our solution boosts companies' ability to meet increasing demand, brings down costs and inventory levels, and increases the overall competitiveness.