Insurance Service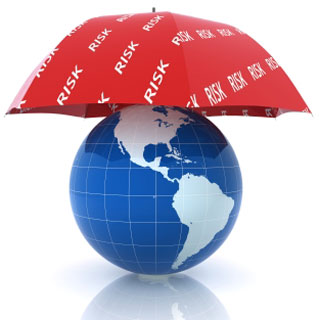 Insurers are faced with multi-pronged issues like shrinking margins, short product lifecycles, mounting customer expectations and the effects of ever-changing regulations. These issues have an impact on business, not always in an acceptable way. Consequently, success often depends on rapid Smart Business Processing, Product Development, combined with efficient and effective ways of dealing with customer deliverables in Underwriting, Claims and other areas. Solution lies in liberating the Insurance companies from routine and non-core functions to focus more on strategic and marketing functions without compromising on quality and compliance.
JHSoftech's Global Insurance Practice offers business/process-driven quality solutions to the insurance industry worldwide. JHSoftech can assist in transforming your business performance by custom building an integrated business model that would enhance process efficiency and continuously deliver quality. JHSoftech has significant experience in managing customer-centric processes of leading global Insurance companies, and strives to provide well-analyzed BPO solutions that will enhance customer experience.
As Insurance carriers leverage a global sourcing model for step-change improvements in their business, JHSoftech is uniquely equipped to deliver superior value and innovation with the industry's broadest service offerings, domain depth and innovative engagement models.
With the strategic acquisition of Liberata Financial Services, regulated in UK by The Financial Services Authority (FSA), JHSoftech has the ability to offer comprehensive end-to-end administrative services and customer services to Life & Pensions Insurers. JHSoftech's Insurance practice is strengthened with core capability to manage complex transactions utilizing competencies in case assessment and actuarial calculations.
JHSoftech Practice Highlights
Top 5 Life & Pensions BPO service provider in UK
Platform based BPO service provider for Life & Pensions market
Proven capability to offer actuarial services
Gartner rates JHSoftech's Insurance Outsourcing Practice as "Mature" in BPO for Life and Property & Casualty Insurance
Only company to win the "Excellence in Insurance Education" award by LOMA for the 5th consecutive year
Dedicated Insurance Competency Center headed by Insurance experts
Maximum number of Advanced LOMA certified resources in practice
Key certifications are LOMA (FLMI, ACS, ARA…), AICPCU (CPCU, INS), CII (London) examinations and III-India (FIII)
Specific Services Offering